Keeping Up With The Great Digital Shift – A Summary Of The Presentation at WTM London 2022

Marina Petrova
I had an opportunity to present at the World Travel Market's Technology stage in London, and in this article, I would like to share a brief summary of what I talked about, as well as some of my personal impressions about WTM 2022.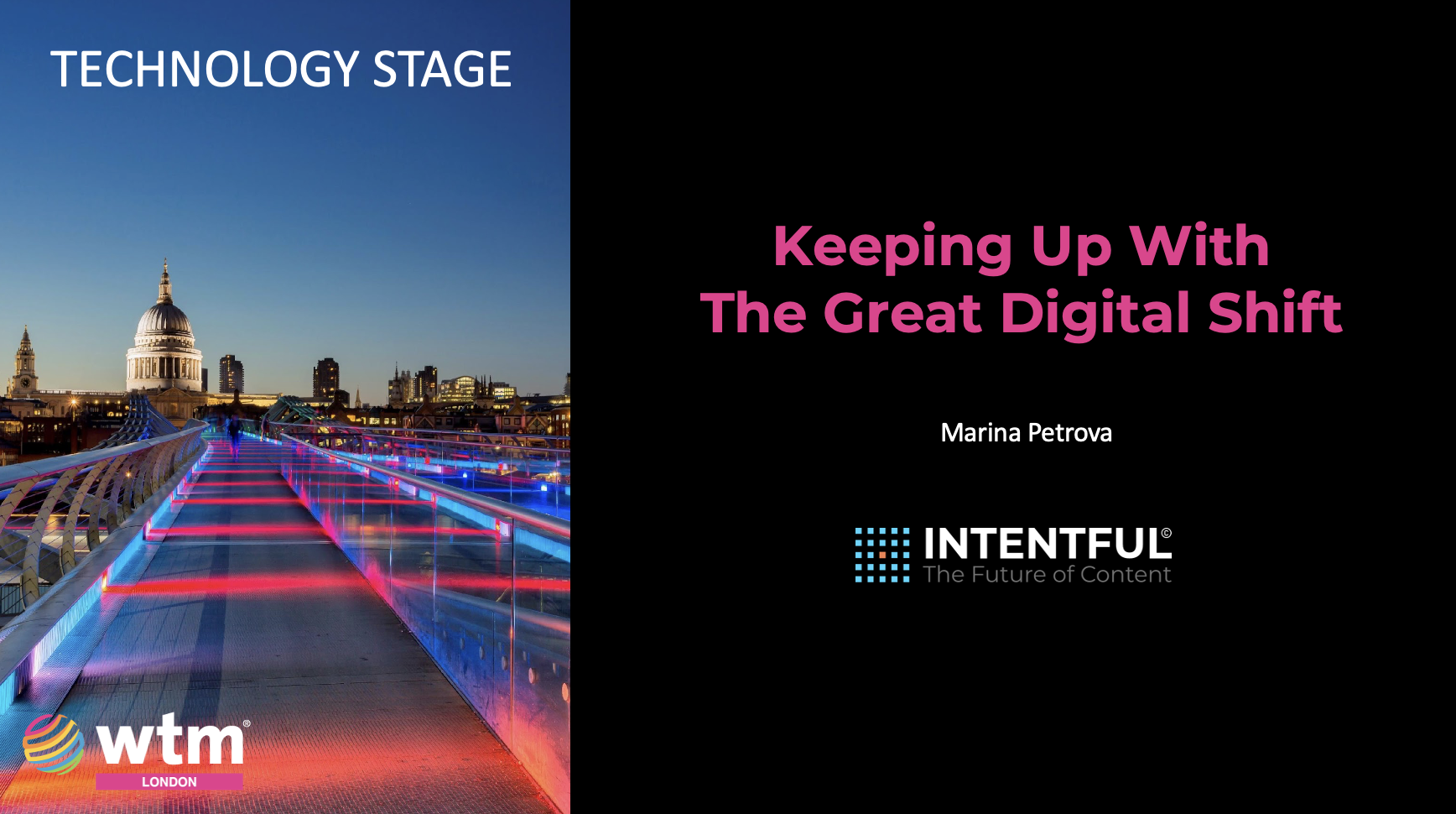 About World Travel Market
World Travel Market, or WTM, is one of the world's largest events for tourism and travel trade, with over 50,000 attendees. Historically – the first trade show was held in 1980 – it was truly the world's travel market, a place for the tourism industry to do trade. DMOs (destination marketing organizations), attractions, tour operators, accommodation providers, spas, and car rental companies would showcase their destination or a product, with impressive large stands that had lots and lots of print brochures and shiny booklets about their products or services available for travel agencies to take back home. The buyers – mostly travel agencies and travel planners – would often check in a couple more pieces of luggage on the way back to their home country, or ship these marketing materials from London. The information brought back from WTM would, in many ways, define what travel agents were selling to customers who came to the local travel agency to choose where to go and what places to visit.
The internet has long changed how travelers discover information. Product distribution models continue evolving, the buyer profile is changing, all resulting in WTM going through a transformation of its own.
I've been attending WTM every year since 2013, and in 2022, for the first time, it felt that WTM is actually changing into something even bigger than it used to be. There are still super impressive stands, still lots of paper brochures (but thank God, there are many QR codes now), but the event is becoming a place to learn and get inspired, as well as a place to share.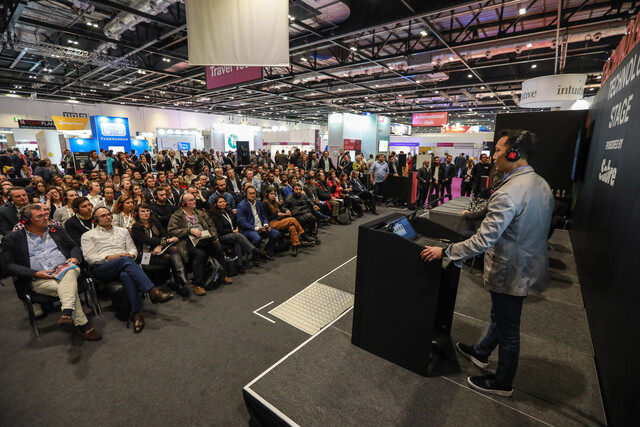 Image: WTM, Travel Disruptors Pitch Battle
It was not the first year with the educational sessions, but the topics seemed to be more relevant in 2022, and the attendance was high. From what I saw, each presentation was attended by approximately 150-200 people. I especially liked the fact that there were speakers from different industries, not just travel. Personally, I am a big believer that innovation happens at the intersection of different industries, technologies, and human behavior.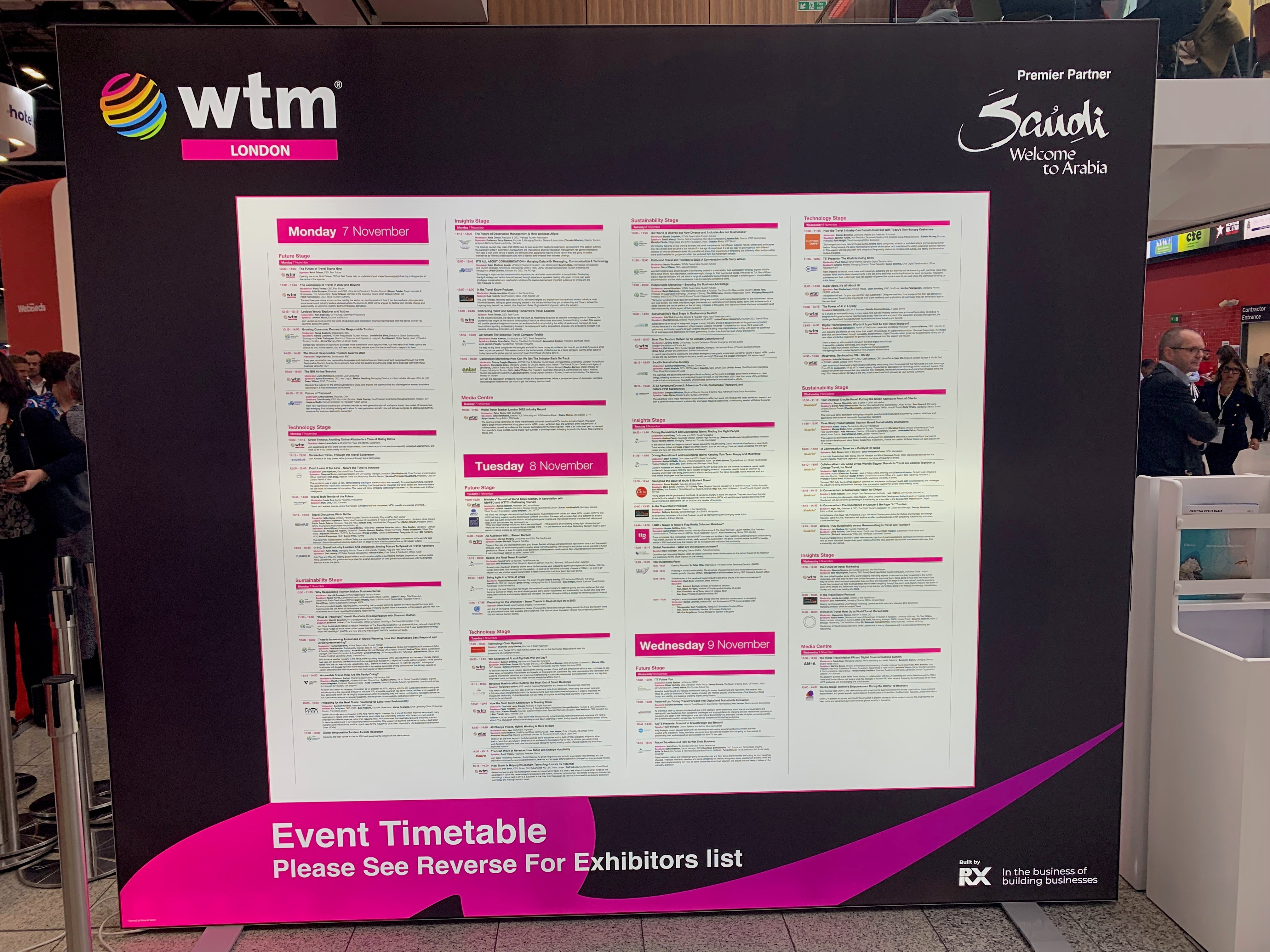 Digital transformation and embracing change
My presentation was about change. Any change is hard, but the digital shift has been unprecedented in its pace and scale, and learning how to stay ahead of it all can be overwhelming. Because I always focus on the practical side of things, I talked about:
How to keep up with what's new, including some unexpected sources of information
Ways to manage "noise" but still stay in the know
How to reset your mindset and learn to embrace change as growth
What the travel industry could learn from CPG (Consumer Packaged Goods)
Top 3 things to pay attention to in 2023
Here is a short summary:
Change is a threat
We, humans, are wired to perceive change as a threat that leads to a "fear, flight, or fight" reaction. So when you or someone in your company is uncomfortable with change and does everything to resist it, it's important to remember that it's totally normal and expected behavior. Introducing any change requires a lot of smart planning, and explaining the benefits of change not just in "this will be better long-term" language, but giving clear tangible advantages that outweigh the perception of the threat a change causes.
Uncertainty and change lead to stress, and especially now, it is easy to get overwhelmed:
Tech created a tsunami of new products and solutions
There is a pressure to keep up, with change coming from multiple areas – competition, consumer behavior, new tech, new regulations, economic uncertainty, war
Lack of talent – it has never been easy to find people, but now technology develops faster than the number of people who know how to deploy and support these new solutions at scale, making it even more difficult to identify the right candidates.
Not a threat, but a growth opportunity
Instead of considering it uncertainty, let your brain perceive change as growth: can be your personal growth or business growth, or both. It is not easy, but totally possible. Here is my recommendation on how to trick your mind into such thinking and actually grow.
Have all changes and innovations be split into 3 categories:
Good to know
Worth learning more
I need to try this
"Good to know"
Outline your core sources of information depending on your area of interest, but keep it wider than your usual sources. Examples include:
A weekly scroll through Product Hunt and the number of upvotes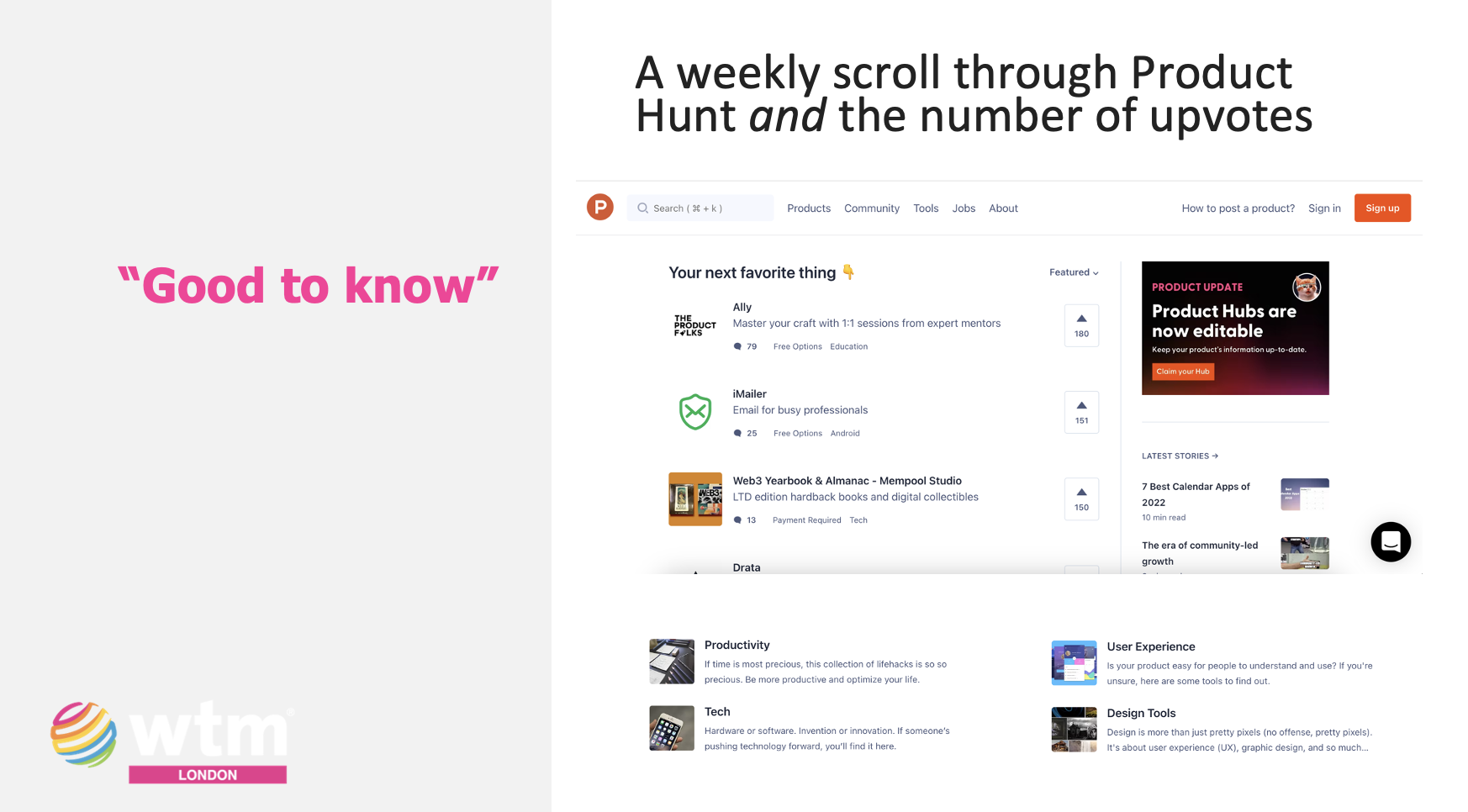 Follow a very successful startup incubator (e.g., Y Combinator) to understand what companies they choose for investment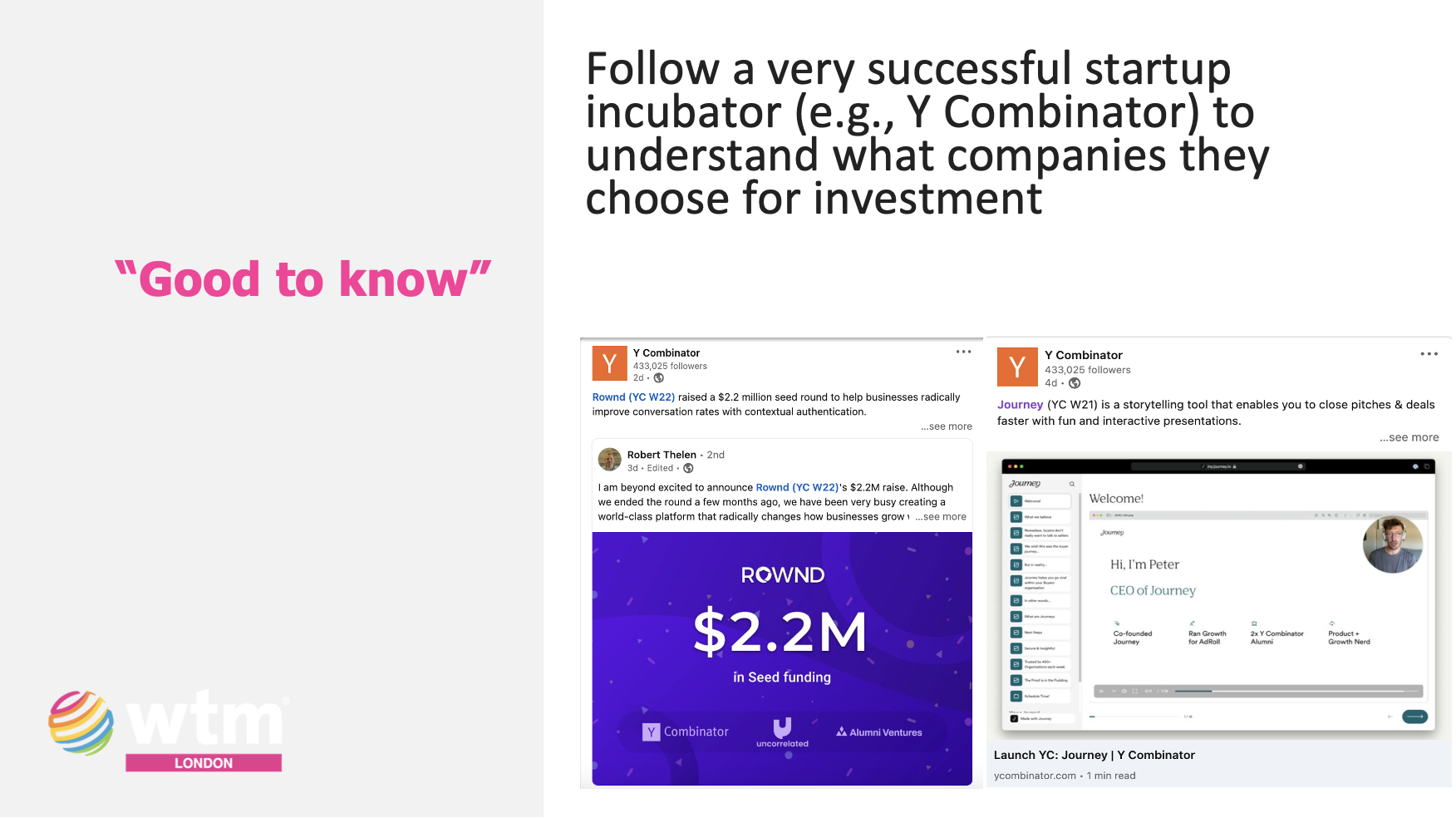 Sign up for 1-2 newsletters in the industry of your choice, and a closely related industry. Again, innovation happens at the intersection of multiple disciplines, technology, and human behavior
With a similar "intersection" approach in mind, follow 2-3 accounts on your favorite social media platform.
"Worth learning more"
In addition to reading more about the topic and doing you research:


If the topic is of interest, or you think there is a potential for growth, reach out to experts on LinkedIn – you'll be surprised how easy it is to connect and get answers (and grow your network along the way)
You'll get a ton of new ideas and further inspiration for growth, not stress!
"I need to try this"
Reach out to even more experts (even if you don't know them), and talk to people who are in the same area or may have tried a feature or a product. Ask about what worked but, most importantly, what didn't work and why. Adjust their learnings to your circumstances.
It is way less expensive to ask first rather than spend months (or years) and budgets on expensive technology only to realize after launch that it didn't bring any value.
Always start small and be prepared to pivot
Seek free trials, and look for options to measure the effect
Depending on the budget of the innovation you are choosing to introduce, consider hiring a digital transformation specialist (not just a professional who will be in charge of a new product, but someone who knows how to introduce change relatively painlessly). Look for people with real experience, not just those who talk about it.
Always set KPIs for every step of the change process journey, not just the end results.
Customer First
As obvious as it sounds…

When in doubt about whether it's worth moving from "Worth learning more" to "I need to try this", think "customer first". Actually, ALWAYS think customer-first. Will your customers really benefit from this tech or innovation, or is it just another hype?
Not sure? Ask your customers before you invest in tech.
What the travel industry could learn from CPG

Consumer Packaged Goods started the digital transformation journey many years ago, and there are many interesting learnings to follow, both good and the ones that didn't result in efficiencies and expected business results. My recommendation is to look at these four developments:

How DTC, direct to consumer, transforms all aspects of the business (not just distribution!)

New ways to do consumer research

, e,g, analyzing hundreds of thousands of search queries instead of asking 100 people at a focus group

Using data to drive decision-making

through understanding customer behavior, trends, and needs

Being agile and adaptable

: trying new things and being willing to pivot quickly when necessary.
Top 3 trends for 2023

2023 will no doubt be another year with a lot of change and uncertainty, and there are three things I suggest companies of all sizes, especially in travel, consider when planning their business growth for 2023.

Competing for customer attention is more difficult than ever before – it is no longer just a competition between several companies. One of the most valuable currencies now and next year is attention.
Because of the above, content experiences becomes even more important and relevant. Producing content that is based on actual audience interests is key to being discovered and having the customer engaged with the business, ultimately making a purchase. We write a lot about this at Intentful, please follow our Blog and LinkedIn page for useful information on improving efficiencies in content.
Authenticity is extremely important – people trust other people (think the rise of TikTok), and want real experiences and true values from the companies and brands they engage with. Keep it in mind when developing the next set of marketing materials.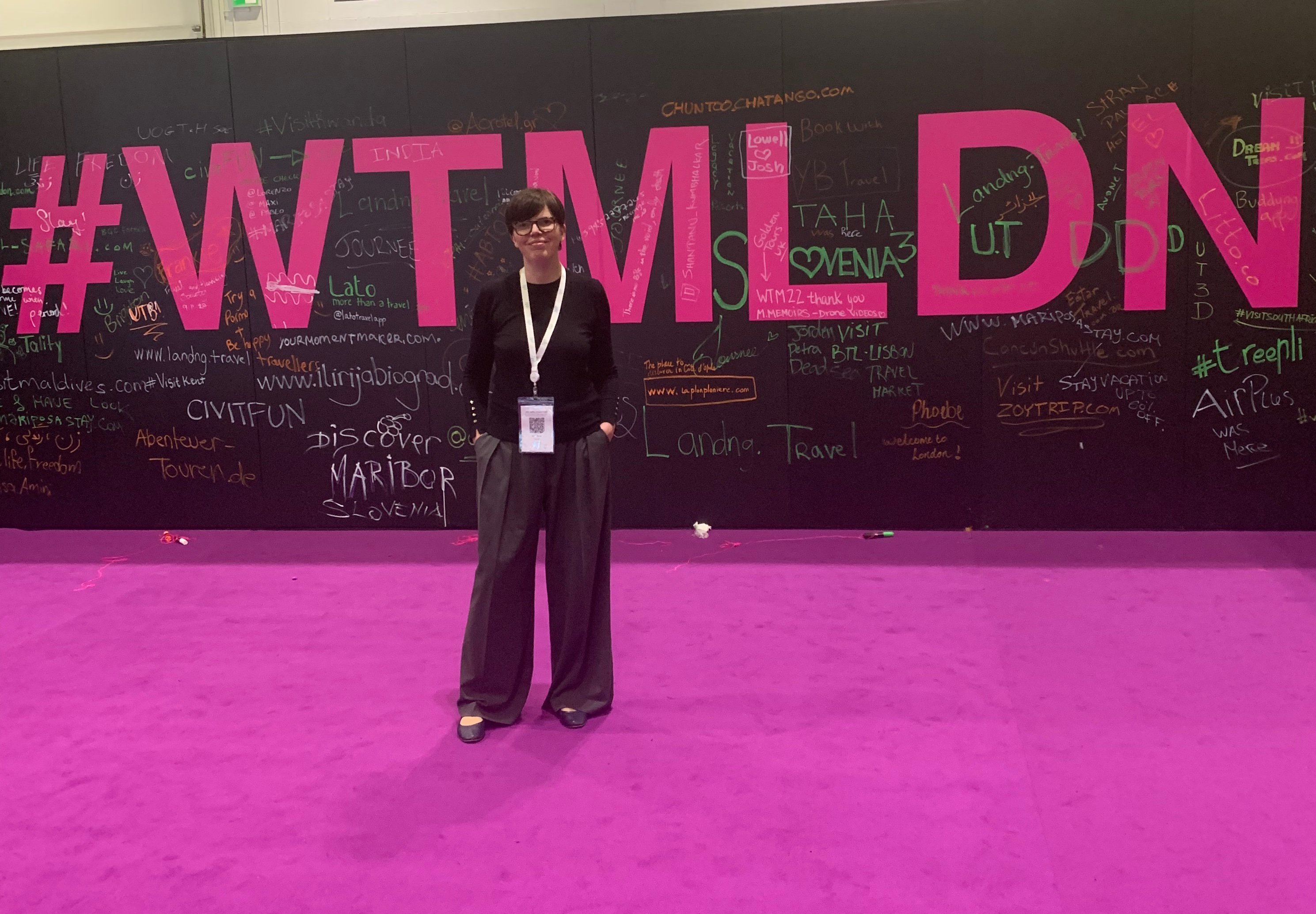 Marina Petrova, CEO of Intentful at World Travel Market, London 2022
I look forward to WTM 2023, and can't wait to see how World Travel Market will continue supporting the travel trade to be more successful and keep up with the great digital shift.
About Intentful

Intentful is a content creation company that leverages data and AI to produce high-quality text content in whole new ways, at a fraction of the time and cost of traditional methods, while keeping the brand voice consistent. We train our AI to know the brand, the industry, the brand's voice and style, as well as any other knowledge specific to the company. The end result is content at scale that is hyper-relevant to the brand's communication goals and to audience interests.
About Marina Petrova
Marina Petrova is the CEO of Intentful. Her experience has always been at the intersection of consumer, technology, and business results. Marina is an omnichannel communications professional with 20+ years of experience in digital, creative and media, working with brands and customers in more than 50 countries. She worked in the travel industry for 10 years. Marina is a frequent speaker on digital transformation, data, customer trends, search, and the practical use of AI, most recently at the University of Oxford, Singularity University, IPW, eTourism Summit, and The Future of Marketing Summit.