The importance of content curation in 2023

Intentful
What is Content Curation?
Content curation involves selecting and organizing information from multiple sources, analyzing it for relevance and accuracy, and then sharing it in a meaningful way, with references to the original sources. You should also create a narrative or story around that information, which adds context and helps create a connection with the reader. Curation is an important part of content marketing and is essential for businesses that want to provide their audience with the best quality and most up-to-date information.
Here are some examples:
A Pinterest board of historical fashion trends.

A Twitter account featuring the latest news in the renewable energy industry.

A YouTube playlist of music from the 1960s.
And, of course, almost everyone is familiar with the Rotten Tomatoes section of critic reviews. It is another example of curated content.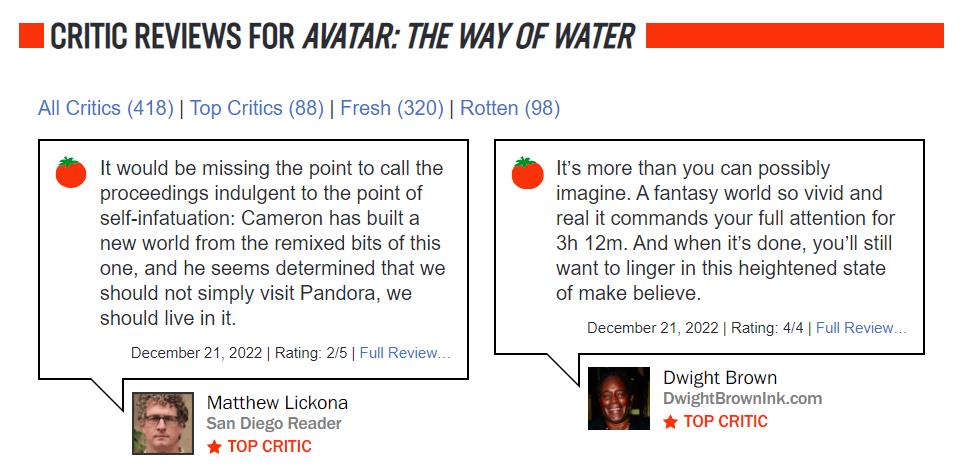 Benefits of Content Curation
Here are some of the reasons why businesses should not neglect curation:
Increases brand visibility and credibility

. Because you share what's relevant and interesting to your audience and provided it aligns with the brand values, your customers get to know the brand better.

Enhances SEO

by showing search engines that you are an authority on the topic and can help boost rankings.

Strengthens relationships

with customers, partners, and influencers. (To be able to curate and collect content, you need to get permission from the authors, irrespective of if they are your buyers, vendors, or social media influencers.)

Saves your time and resources

as you don't have to create original content yourself.

Creates a more informed audience

by keeping them up to date on the latest news, trends, and topics in your industry.

Helps fill gaps

in your content strategy, providing timely and relevant information that your readers, viewers, and listeners will appreciate.

Challenges of Content Curation
Content curation requires thoughtful consideration of a range of challenges. They can include:
Keeping up with changes

as curation requires constant monitoring of the web for new and relevant information. Recent advances in AI make this easier, but it is still mostly in the early stages.

Managing personal bias

as it can be difficult to remain objective and impartial when curating texts, videos, etc.

Maintaining relevance,

as it can be a challenge to make sure that what you're curating is still pertinent and useful to your audience.

Ensuring accuracy

as it's important to check that your information is factually correct and reliable.

Identifying the right channels

best suited to sharing information.

Scaling content

as you engage and attract more people.

Last but not least, you should keep in mind that giving credit to content creators is not just the right thing to do, it's also the law. Unauthorized use of someone else's texts, videos, and more without permission can lead to legal action. Curators should use proper citations and always link back to the source.
Content Curation Tips
Know your audience
Knowing the people you reach is essential in order to give them content that resonates with them and provides value. Here are some steps to help you get to know them better:
Analyze your current audience.

The best place to start is to analyze the people who are already engaging with your content. Take a look at their demographics, such as their age, location, gender, and interests. This will give you a better understanding of who you're currently reaching so that you can tailor your curation accordingly.

Identify your ideal audience

, and think about who you'd like them to be. Determine the traits of those you want to attract and see how you can reach them. This will help you create content that's tailored to the right people.

Research your audience

— use social media and other online sources to get to know your visitors better. Use anonymized data analytics tools to get a better idea about their interests and what they're talking about, so that you can curate material that's relevant to them.

Test your content

before you start distributing it. Try out different pieces of it and see how your visitors respond. This is a great way to get feedback and ensure that what you offer resonates with them.
Set goals
Setting goals helps you stay on track and measure your success. It also allows you to identify areas that need improvement and develop strategies to reach your objectives. Here are a few tips to help you get started:
Set measurable goals.

This way, you can track your progress and see if you're making it. For example, if you're trying to increase engagement on your blog, you could aim to increase the number of comments on each post.

Make sure your goals are achievable.

If they are too lofty, you may become discouraged when you don't reach them.

Analyze your results.

This will help you determine what strategies are working and which ones need to be adjusted.

Re-evaluate your goals

as you continue to curate content to make sure they are still relevant for you.

Leverage automation tools
Specialized software can help you by automating some parts of the process, saving you time and money. In a text about curation, it makes sense to curate some useful texts. So here is a list of articles that can help you choose the right software:
Monitor results
Tracking your performance can help you measure your efficiency, refine your approach and make adjustments to improve your results. Here are some tips for that:
Track your links

. This will help you understand which links your audience finds most valuable, as well as which information resonates with them the most. You can use tools, such as Bitly or Google Analytics, to track the clicks, shares, and other engagement metrics.

Analyze the engagement.

Which content is generating the most clicks? Is there anything that has gone viral? What topics are resonating with your audience? Answering these questions can help you carry out the next step.

Refine your strategy

by using the data you have collected. See if there are any topics you should be covering more frequently and if there are any topics you should avoid.



We hope this article was of use. If you have queries, please get in touch with Intentful.

About Intentful
Intentful utilizes data to create top-notch AI-powered content quickly and affordably, preserving the brand's identity. We teach our AI about your company, industry, brand's style, and voice, and other pertinent information. Consequently, the output is tailored to your brand's objectives and to the interests of your target market, ensuring relevance and efficiency.