The Content Tsunami: How Marketers Can Keep Up With The Exponential Growth In Content

Intentful
The internet has created a content tsunami, with an endless stream of articles, videos, product offers, and social media posts being created and consumed every day.
There are almost 2 billion websites.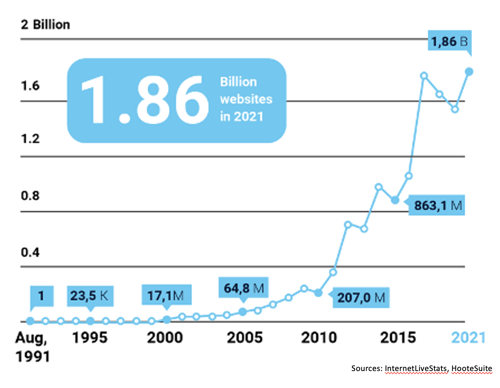 And this is just websites. Add apps, podcasts, streaming services, and social media, and the amount of content that is being created and shared every day is simply staggering. This growth is being driven by a number of factors, such as:
Further proliferation of smart devices
The decreasing cost of technology
The ease of creating content
The increasing amount of time that people are spending online.
GroupM's most recent This Year Next Year: 2022 Global Mid-Year Forecast (June 2022) has a lot of interesting insights, including the updated estimates of spending on video and related content production by the world's largest media companies at the global studio, network, and streaming service level. The report finds that "there is a real relationship between share of spending on content and share of viewing."

A blessing and a curse for content consumers and creators alike
On the one hand, it's never been easier to find and consume content that interests you. On the other hand, it can be difficult to keep up with the constant stream of new information, and even harder for brands and businesses to stand out and cut through the noise.
In fact, 90.6% of all web pages get no organic traffic from Google. Yes, you read that correctly.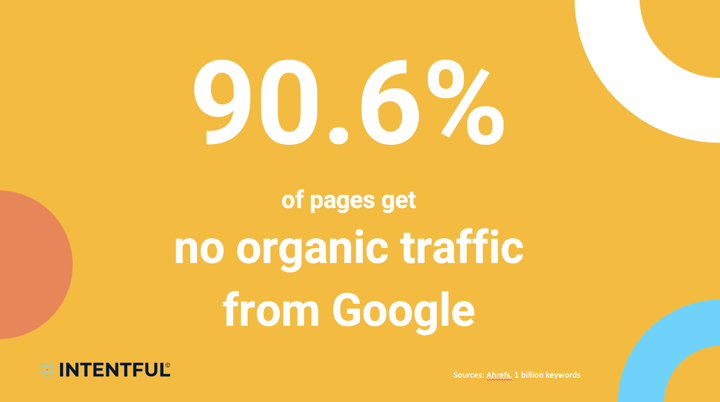 With a limited attention span and massive amounts of content to choose from, how do you get your brand discovered?
Personalization is no longer a buzzword
Personalization has been a hot topic in the marketing world for at least the past five years, but we are finally getting much closer to seeing it become a reality and not a mere buzzword. And here is why.
Online content is no longer a passive commodity that we consume occasionally. It is an active part of our lives that we use to engage with the world on a daily basis, for every purpose imaginable. For example:
To find new products and services
To learn about new trends
To compare prices
To find coupons and discounts
To read reviews
To watch product videos
To find out about new releases
For news and current events
For weather information
For sports scores
For traffic updates
For stock quotes
For recipes, and so much more.
The list is endless.
And this shift is having a profound impact on the culture, economy, and society. It is changing the way we think, the way we work, the way we buy, and overall the way we live. According to Ahrefs, 94.7% of all Google queries have a search volume of only 10 or less per month – which means that most of the questions are already very specific and often require personalized answers.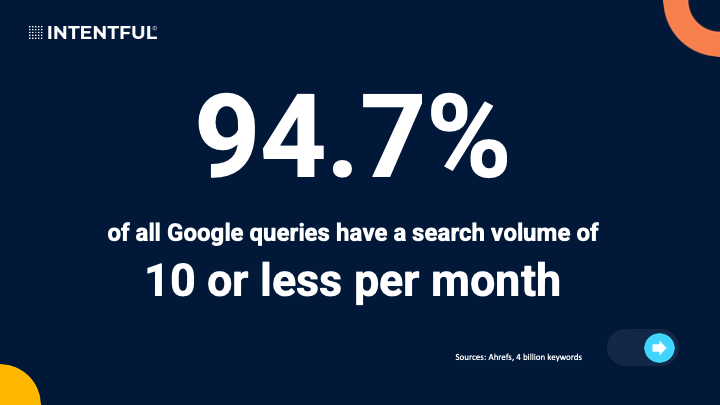 The new content-centric world is about how businesses can use content to create truly personalized experiences for their customers and prospects. And this is where the power of content marketing comes into play.
What is content marketing?
According to Content Marketing Institute, it is the process of creating and distributing valuable, relevant, and consistent content to attract and retain a clearly defined audience — and, ultimately, to drive profitable customer action.
In other words, it's using content to build relationships with potential and current customers. And it's not just about creating content for the sake of it. It's about creating what your audience will TRULY find valuable. For B2B brands, this can include videos, webinars, infographics, whitepapers, and more. For consumer brands, this could be blog posts, images, videos, giveaways, or even just really good tweets. Connecting with audiences through content can happen at all stages of the buyer's journey, from awareness to purchase, and this connection doesn't need to stop after the purchase.

Content marketing is an important part of any communications mix, whether you're a B2C or B2B brand. But don't expect immediate results. It's a lot of work and long-term commitment that will help build relationships with potential customers and keep current customers coming back for more. The reason content marketing is so effective when done right is that it helps you build trust and credibility with your audience. And when you have that trust, you have a customer for life.
As consumers become more inundated with information, they will be more selective about what they choose to consume, making it even more important for marketers to produce quality content that matches audience interests. And those who are able to create compelling and relevant marketing content matched to audience interest and intent will be able to reap the benefits of this growing trend.
It is not about creating even more content
The answer lies in creating relevant content to match customer intent. In order to achieve this, brands need to understand their customers' intent. What are they looking for? What do they need?
As the amount of content available online continues to grow, and becomes more and more tailored toward individual interests and needs, here are the steps that brands can take to create more relevant content.
Use data to understand your audience at scale.
What are their needs? What are their pain points? What are their interests?
Understand your customer's journey.
What are the steps they take when they are looking for a product or service? What are the touchpoints? When you understand the customer journey, you can create content that is relevant to each stage.
Understand your competition.
What are they doing? What are they not doing? What are they doing well? Create content that is relevant to your audience and differentiates you from your competition by combining the best of human talent and the advances in technologies, such as AI.
Test and measure.
Try different things and see what works. A/B test your content to see what is most effective. Use analytics to see what people are engaging with and what they are not.
Iterate and improve.
Take what you have learned from testing and measure and use it to improve your content. Make it better and make it even more engaging and relevant.
At Intentful, we leverage data and artificial intelligence to create content matched to customer intent.
There is no doubt that content marketing will continue to evolve and will become even more sophisticated, but the essence of the connection between brands and consumers will remain unchanged. It will always be about telling a story and providing value if you want to engage your audience, no matter how technologies change the ways we create these stories.

Contact Intentful today to learn about our content solutions and how artificial intelligence can help you create high-quality content at scale.