Content Marketing Trends 2023

Marina Petrova
The world of marketing is constantly evolving, and the accelerated pace of changes during the last several years has been affecting just about everyone – consumers, marketers, e-commerce players, retailers, and media. It can be difficult to know what information, trends, innovations, and tools to pay attention to, and quite often, it feels like the pressure to keep up is simply overwhelming. But that also means there are so many new opportunities.
Content marketing is a great example of the new-generation brand discovery strategy that has been evolving rapidly. Not so long ago, it was just a new term for the same old thing – creating and publishing content, be it blog posts, articles, infographics, or video.
But now, content marketing is a distinct category of its own. As the internet has become more accessible and affordable, the role of content in marketing has changed dramatically. It's not just about creating content; it's also about being able to engage your audience and communicate your brand message across multiple channels, at a scale and a number of touchpoints unimaginable earlier.
In this article, I talk about the top 5 content marketing trends to pay attention to in 2023. Think of this list as a guide to help you create a successful strategy for the upcoming year.
Competing for attention.
As we head into 2023, one of the biggest challenges for brands is competing not just within their category, but also for attention. In a world where consumers are bombarded with all sorts of messages from all angles, it will be more important than ever for brands to find ways to cut through the noise and establish meaningful, quality connections with their target audiences.
One way to do this is by creating compelling and original content that speaks to the specific needs and interests of your target customers. Gone are the days when you could just publish an article or a social media post and move on to the next task. It's important to have a process in place to know if people engage. Our recommendation is to constantly track CTR and other engagement metrics so you can see how well your content performs. Should you see a decline, take another look at the creative approach and messaging.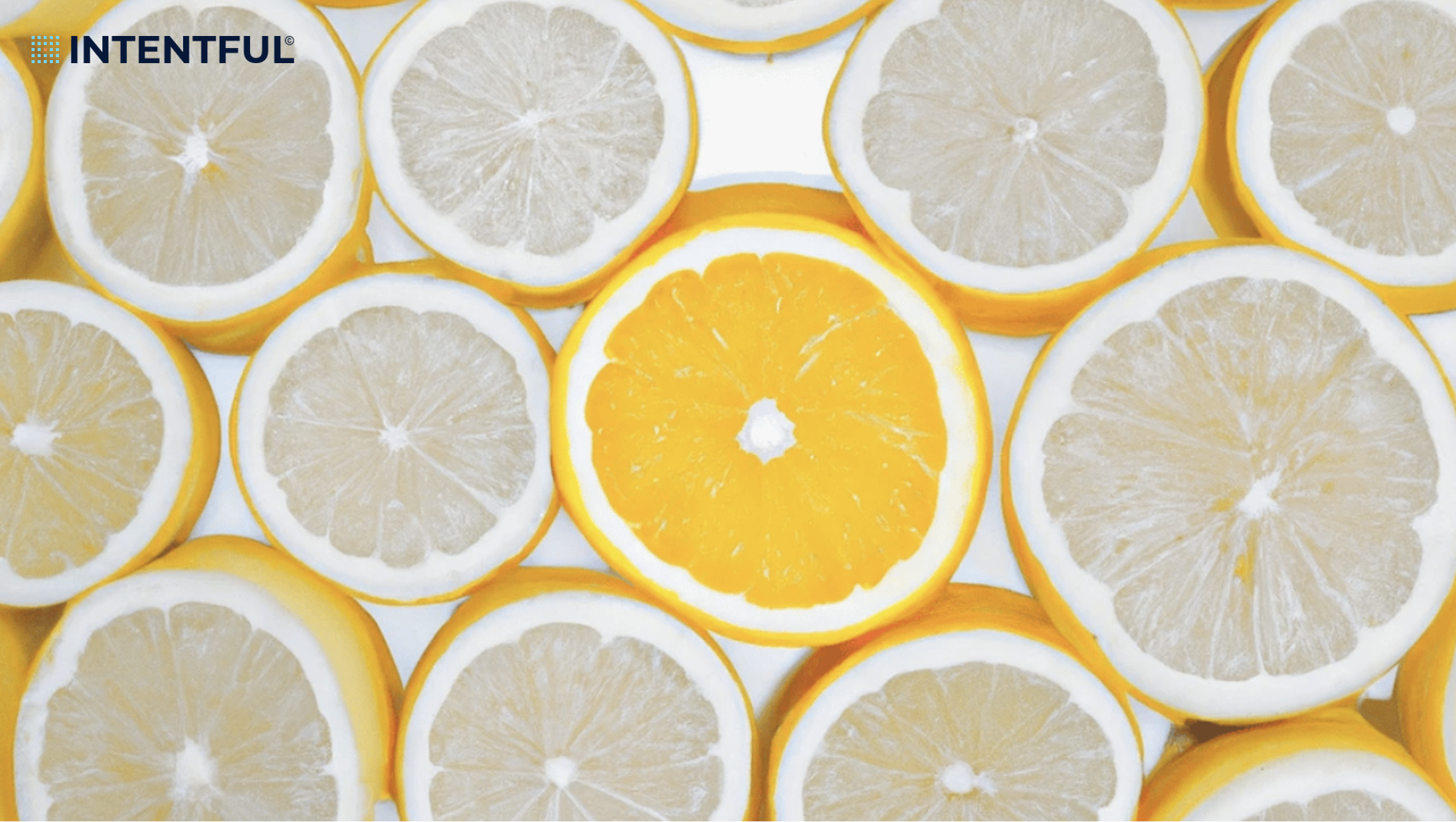 Another way to stand out in a crowded space is by providing exceptional customer experience and customer service. In a world where people have more choices than ever before, they will gravitate toward brands that make them feel valued and appreciated. In a very recent study by MediaPost, 22% of consumers said they would rather spend a night in jail than contact customer service. That's a huge number and quite "a sacrifice"! If you can create an environment that is positive and delivers what your customer came for, you will be more likely to win loyal fans and repeat purchases.
Content experiences.
Advertising is essential for a brand's growth, but winning users' attention nowadays is incredibly hard. Especially with ads.
The solution to this lies in engaging audiences through content. It is what turns a casual reader into a loyal fan, and what turns a one-time client into a lifelong advocate. In 2023 and beyond, we will continue seeing new formats and the rise of "content experiences".
"Content experiences" are pieces of content that are so useful and engaging that they become part of your audience's daily routines. Some examples are:
A podcast that keeps a user entertained during a commute

A newsletter that summarizes the news of the day

A social media profile that inspires to live a healthier life

A blog that helps plan the next vacation
Content experiences is not a new concept, but it is becoming increasingly important for marketers as we move into the future. The word "experience" is key here – it's not just about producing content, but about creating an experience that is so valuable that people will want to come back for more. As the landscape of media and marketing continues to evolve, content experiences will become even more important – not only can brands increase their audience's loyalty, but also get new leads, and valuable first-party data.

Authenticity.
What made TikTok so popular? One of the reasons is that it is a space for people to be their true selves.
People trust other people. That's what became the foundation of success not just for TikTok; all social media platforms, Tripadvisor's reviews, and Amazon product reviews all follow the same principle – trust.
In 2023, consumers will become even more discerning and will seek out authentic brands and content. The most authentic brands will win – when communication is authentic, people feel it. They know that a brand and a company stand for something, and they can trust that it will deliver on its promises.
Micro-moments. Brand building, evolved.
With shortening attention spans and a fast-moving digital age, brands are now being built in micro-moments. Every interaction matters, be it through a video that goes viral, or a post on social that a person engages with for a millisecond, or a banner ad that is skimmed. Every moment is an opportunity to continue building a brand – you can't afford to miss a beat.
Micro-moments are tiny interactions that create a connection between the brand and the consumer. These micro-moments, also known as micro-experiences, are changing the way brands are built. Companies now have to think about every such interaction, how it impacts the entire brand, and how to make the brand more visible in thousands of micro-moments that shape consumers' perceptions.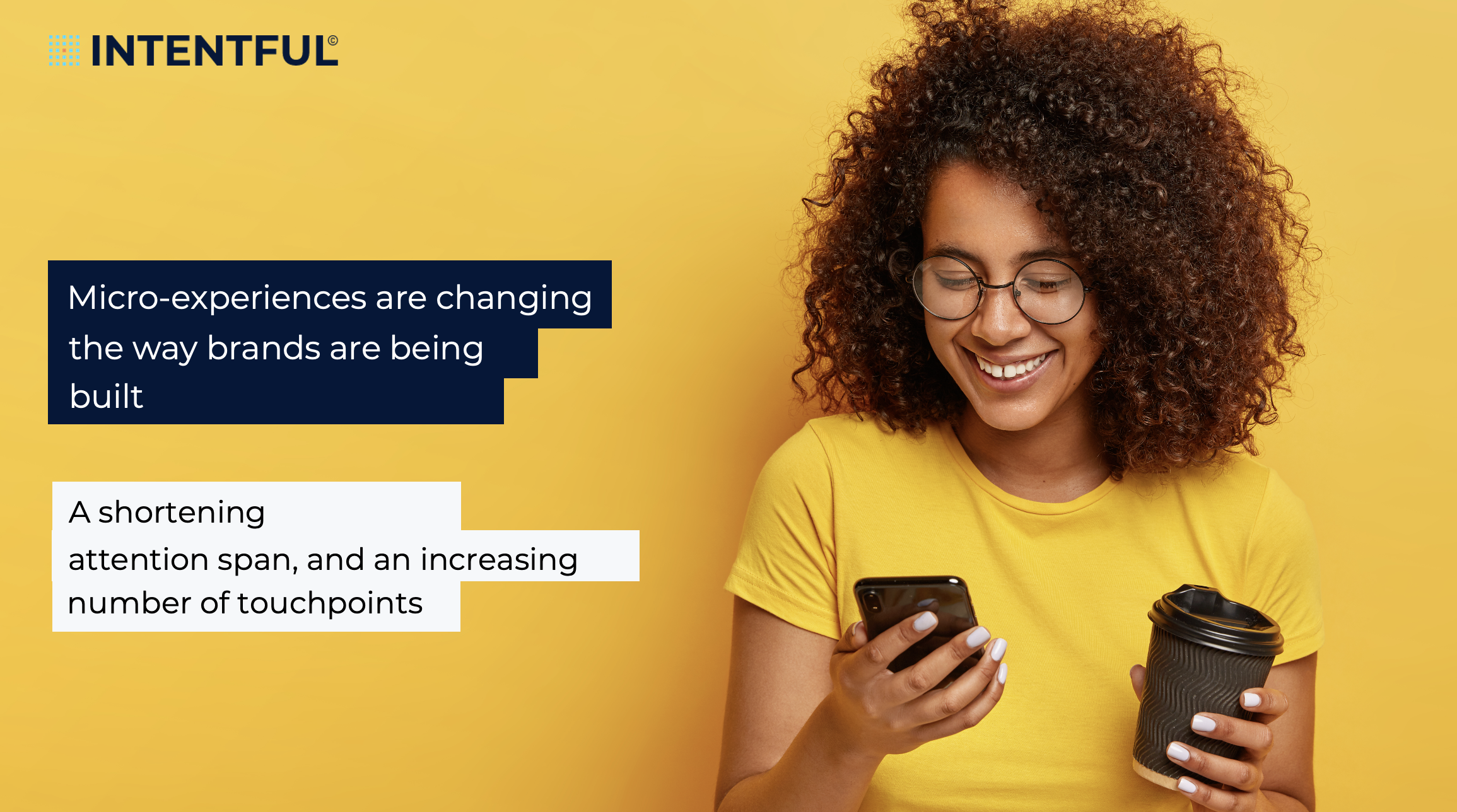 Building a brand today requires a dynamic set of data tools, a solid understanding of the consumer and how they interact with the brand, strong creative, and content at scale. In this hyper-competitive market, the pressure is on to deliver a great customer experience at every touchpoint. By focusing on these thousands of micro-moments and building a connection with your audience day by day, you can create a brand that stands out.
Multifaceted content marketer.
With the rise of new platforms and frequent updates to algorithms, content marketing specialists need to have a good understanding of how to use each of the available tools to their full potential. Some of the disciplines include:
Data:

Data is becoming increasingly important for understanding what content is resonating with audiences and where opportunities for growth exist. Knowing how to read data is a major advantage.

SEO: Search will continue to be one of the biggest sources of online traffic.
Social media: With more people than ever using social media, it's critical for content marketers to know how to effectively reach and engage with target audiences on these platforms beyond a standard set of posts.
Programmatic advertising: Even though it has been receiving some criticism recently,

programmatic is still a major force in the marketing world.

E-commerce: As the e-commerce landscape continues to grow and evolve, content marketers need to know what content is needed to drive conversions.
Retail media networks:

A growing force, retail media networks are an important part of the ecosystem for many brands. Learn how RMNs work, how to identify opportunities, and what content works best on these platforms.
And that's just the tip of the iceberg.
To deliver results in 2023, you will need to wear many hats and be comfortable with change. The most successful marketers will be those who are able to adapt to the ever-changing landscape and keep up with the latest trends and best practices.
At Intentful, our primary focus is data-driven content creation services. We leverage data and AI to create content in whole new ways, helping companies rapidly scale the creation of content, at a fraction of the cost and time of traditional methods while keeping the quality high and brand voice consistent.
Our clients are seeing double-digit growth in traffic, while cutting content creation costs in half and going live 5 times faster.
For content to be effective and deliver results, we often help our clients with strategy, analytics, and tech support. This has shaped Intentful's secondary line of services. Some of them include:
Analytics – from simple account setup to more advanced data analysis that dictates marketing and content strategy to meet the objectives
Full-cycle digital marketing and growth strategy
Audience segmentation
E-commerce: connecting marketing data and sales data to optimize sales path and conversions
SEO – high-level strategy and monthly adjustments
Technical SEO
Technical audit
Intentful is a team of passionate doers and problem-solvers who are constantly pushing the boundaries of what is possible by connecting technologies with insight and creativity. With backgrounds in marketing, data science, and software engineering – we are united by our mission to make it easy for companies to create content that is relevant and engaging. Intentful is headquartered in New York City, and has a team in Ukraine.
Contact Intentful to discuss how we can help grow your content marketing efforts in 2023.